Canadian Sai Young Adults Festival 2017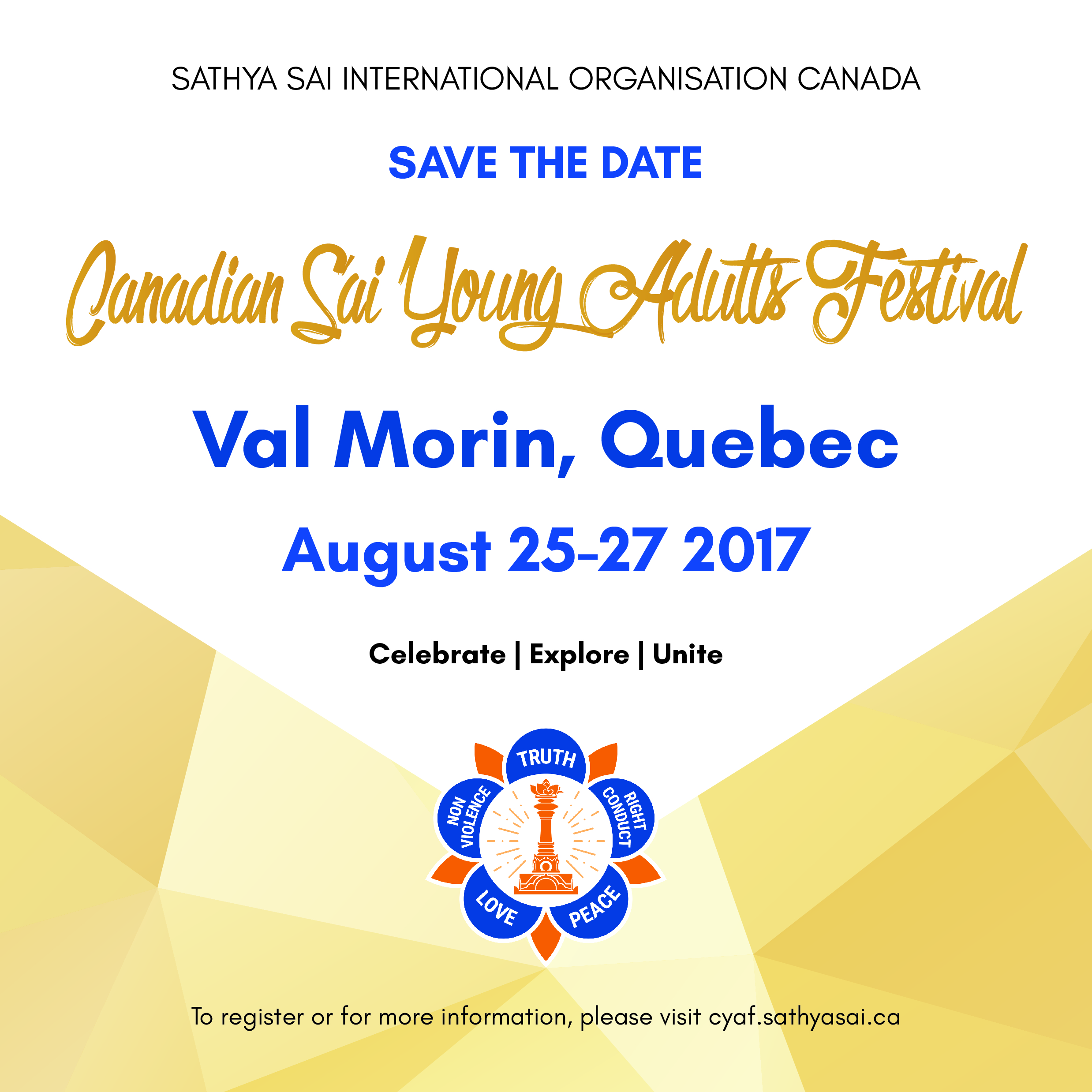 Start Date:
August 25, 2017 at 17:00
End Date:
August 27, 2017 at 19:00
Location:
Camp Edphy, 1200 14e Av, Val-Morin, QC J0T 2R0
The Sathya Sai Young Adults of Canada would like to present the following commitment to live, share and preserve Sathya Sai Baba's life, teachings and philosophies. This summer, hundreds of young adults from across Canada will unite to celebrate and experience the joy of being a Canadian Sai Young Adult. If you are or know a Canadian Sai Young Adult, please share and support this wonderful opportunity.
For more information or to register, please visit www.CYAF2017.com.