Serve the Planet 2016: Love for Animals
Published Date:

June 22, 2017

, Event Date:

October 20, 2016
---
"There is only one royal road for the spiritual journey: Love, Love for all beings as manifestations of the same Divinity that is the very core of oneself." – Sathya Sai Baba
For the Serve the Planet 2016 campaign, the Canadian Sai Young Adults campaigned on social media using the hashtags #LoveAllAnimals and #ServeThePlanet to spread their love for all animals across their social networks. More than 100 young adults in all regions from coast to coast took part in this initiative. They each shared their favourite quotes, pictures and messages of love and awareness of animal rights reaching thousands of people across their extended social media networks. The activity continued throughout the month of October, leading up to Serve the Planet Day on October 20.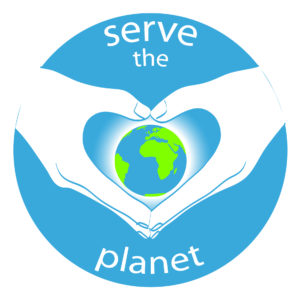 Since Serve the Planet is a public outreach initiative, young adults hoped that by taking the message online, they could engage their friends and members of the public to participate in this global service project of spreading Love for Animals. Members of the local community joined in on October 20th and shared, posted and reposted pictures with the hashtag #LoveAllAnimals. One non-Sai volunteer who saw the Love All Animals campaign also posted a picture of his dog with this message #loveallanimals day and I love my Milou.
Post themes centered around combating animal cruelty, loving pets, and promoting vegetarianism. The following are a few of the quotes and notes shared by the Sai Young Adults:
Hey Everyone! Today is Love all Animals Day!! Post a photo of your favourite animal and use the #loveallanimals hashtag to spread the message!! "The greatness of a nation & its moral progress can be judged by the way its animals are treated." – Mahatma Gandhi
An animal's eyes have the power to speak a great language. Martin Buber
Acronym on Animals: #LoveAllAnimals
Astounding creatures of strength that, give off positive energy
Never losing hope, always climbing their own rope of life
Instruments of nature, and can be considered human-like
Manifesting a sense of oneness i.e Mother bear and her cub
Achieving the goals of their life by being a part of nature and divinity
Laying one of the paths to happiness i.e Dog, cat, rabbit etc.
Special and unique not weak but trying to reach their peak by being a part of our lives.
Unconditional. #loveallanimals. Thanks for being you Simba. (A Sai Young Adult, referring to his dog.)